Oral medications for mouth sores treatment are needed especially if the mouth sores, particularly those which are large, are creating a lot of pain and discomfort to an individual.
There are oral medications which are intended for other ailments such as heartburn and gout but are effective for the treatment of canker sore or mouth sores. Examples are the heartburn treatment drug cimetidine (Tagamet) and colchicine used in curing gout.
When a canker sore treatment using these medicines or other medicines fail or do not work, your doctor may prescribe oral steroid medications but only as a last resort. The steroid type medications are usually avoided due to serious side effects it may bring to the patient. A low dose of corticosteroid can make the mouth ulcers less painful and can be used as soon as the mouth sores develop.
Symptoms of mouth sores
Mouth sores are usually open sores that appear inside the mouth or inside your cheek and provide great pain.
Mouth sores are round and colored white or gray with a red edge and can also appear in the tongue.They usually disappear after two weeks but if the mouth ulcers or mouth sores still exist after three weeks, then it is time to have an appointment with your healthcare provider who can prescribe oral medications as one way of treating the sores.
Recurring mouth sores should also be a signal that you should see your doctor to prevent recurrence and also determine the cause of its frequent recurrence.
Preventing mouth sores
Mouth sores or mouth ulcers can be avoided by staying away from foods that can annoy your mouth such as spicy and acidic foods.
Gum chewing can cause irritation of your mouth and eventually cause mouth sores.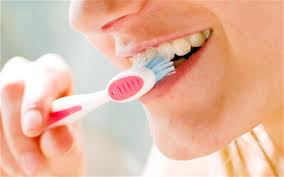 Foods left in your mouth due to non-effective brushing style may also cause mouth sores. It is advisable to use a soft bristled toothbrush and to floss daily to avoid mouth sores.
Alternatives for the treatment of mouth sores aside from the oral medications mentioned above are an antimicrobial mouthwash and a topical medication.
Over-the-counter gels and lozenges can also relieve symptoms of mouth sores and its local anesthetic effect can relieve discomfort.